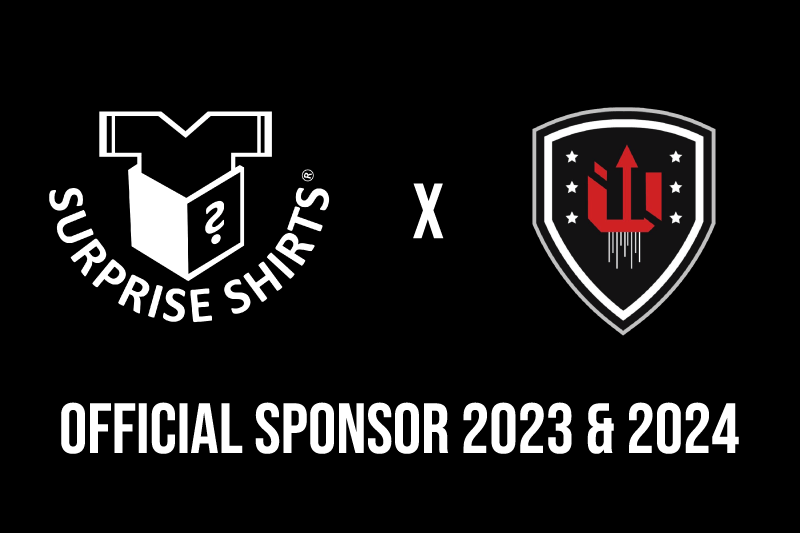 Surprise Shirts - Official Shirt Sponsor of Uprising FC
Surprise Shirts is delighted to announce that we are now the Official Shirt Sponsor of Anguilla Football League club, Uprising FC. The deal will see the Surprise Shirts logo across the front of all Uprising FC playing kit, until 2024.
The shirts, which have been designed together by both Uprising & Surprise Shirts, will be revealed within the next few months. The Home, Away & Goalkeeper shirts will ALL be available in both a sold-as-seen format, as well as in Surprise Shirt boxes, before 2023. 
We are incredibly excited by this opportunity & believe our customers & followers will love the designs we have produced. 
Pascal Panitzsch, Uprising FC General Secretary, had the following to say.
"We are very thankful to Surprise Shirts, for the sponsoring of our club. Their support will give our club the opportunity to grow and develop in the next few years.

Surprise Shirts and Uprising FC are very similar. Uprising FC was founded in 2015 and is still a very young club with an emphasis on feeling like a family. Clearly, Surprise Shirts share the same values, especially as a family business. Both parties are very ambitious and have the same goals; that's why we are really looking forward to working closely with Louis and the rest of the Surprise Shirts team."
Uprising's matches are all livestreamed for free on YouTube & can be found on the AI Live YouTube channel.
Please follow Uprising on their social media pages!
---