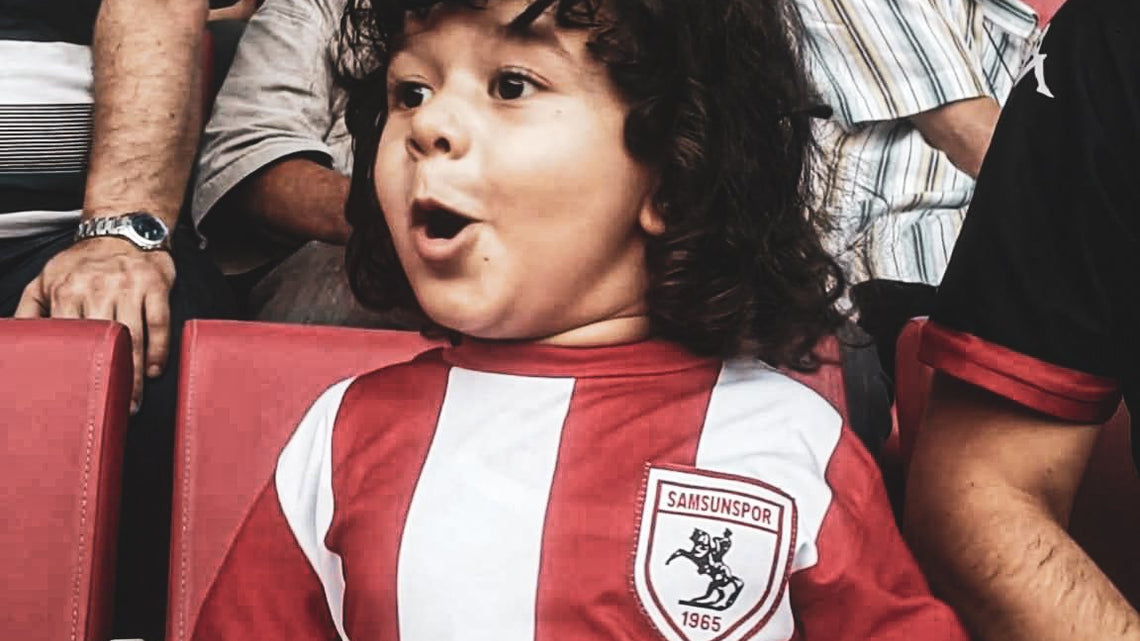 Surprise Surprise - Football's New Relationships
Creating a family business over the last six months has been a whirlwind and we wouldn't have changed it for the world. There have been many highs and lows but the thing that we absolutely love more than anything else are the relationships we, and our customers, are forming with clubs and fans all over the world.
This is possibly best illustrated by one of our loyal subscribers, Ryan O'Keefe.
Ryan, a Coventry fan, received a Club Athletico All Boys shirt in a Surprise Shirt box. All Boys are an Argentinian team from the Floresta suburb of Buenos Aires and Ryan decided to start watching some of their games. Since then he's been embraced by their fan base and invited over to Argentina to watch them play live. He's posted videos to the fans in Spanish and has been the feature of an article by an Argentine sports journal. 
Another of our customers, Scott Davis, over in the United States was very popular with the Asante Kotoko fans loving the photo of the picture he posted in the Asante shirt we sent across to him. Nearly 1,000 of the fans of the club from Ghana liked his social media post!
We've had absolutely loads of customers ask us to surprise them with a team and a shirt that they can go and visit and support after lockdown ends. We really do take this position of responsibility very seriously and we hope that the shirts we've sent to those customers help to create some wonderful memories.
We've even had one customer from Kent ask us to send her Dad a Swiss shirt, and that the city we chose would be the base for their next family holiday (gulp). We hope they like Sion - it does look lovely, but then where in Switzerland doesn't?
We love making new connections in other countries. We struck up an excellent relationship with a lovely Turkish man called Hasan Ozkan who lives and supports Samsunspor. He engaged with us after one of our customers posted the Samsunspor shirt they'd received. We got on so well with Hazan that we sent him a Surprise Shirt as a gift and it's wonderful to think that he is wandering around Northern Turkey in a promotion winning Coventry City away shirt from 2019/20! Hasan also sent us one of our favourite photos - that of his son, Cinar (6) at a Samsunspor match, certainly captures the emotion of football doesn't it?
It's relationships like this that create new clubs to support around the world.
Samsunspor have finished 3rd in the regular season in TFF League One (Turkey's second division). They have a playoff match over two legs this coming week against Altinordu and we'll be keeping our fingers crossed that they advance, with the ultimate price of getting into Turkey's top league.
Just in the first six months we've been able to develop relationships with shirt manufacturers and with clubs around the world. The team at Geylang International are wonderful, we really do hope to visit Singapore one day to watch the team play - their ground Our Tampines Hub does look really cool!
We also have strengthened our relationship with the club we support, Coventry City, and we are very excited to have secured a deal for a Surprise Shirts Executive Box at the newly named Coventry City Building Society Stadium next year. Watch this space for future competitions to come and join us in the box next season!
We've also met some amazing people on this journey - Ian Antonio (one of our customers) has been an absolute rock, Josh @The-Kitsman, Toby @TheShirtMan_, Simon Miller (one of key supporters from the outset) & the very very special Erna @ernashirts - my how we cannot wait to head over to Rotterdam to watch Sparta and to meet her in person. She will kill us though if we don't make it clear that she is an Ajax fan mind you!
The list goes on but the people mentioned above deserve a special mention as we could not be where we are today without their support. The ability to ask their advice and bounce ideas off them has been a lifeline at times.
We thank them all from the very bottom of our hearts.
And this is only after six months...
We are absolutely buzzing for the relationships we are yet to make and very excited about what the future holds for Surprise Shirts.
---