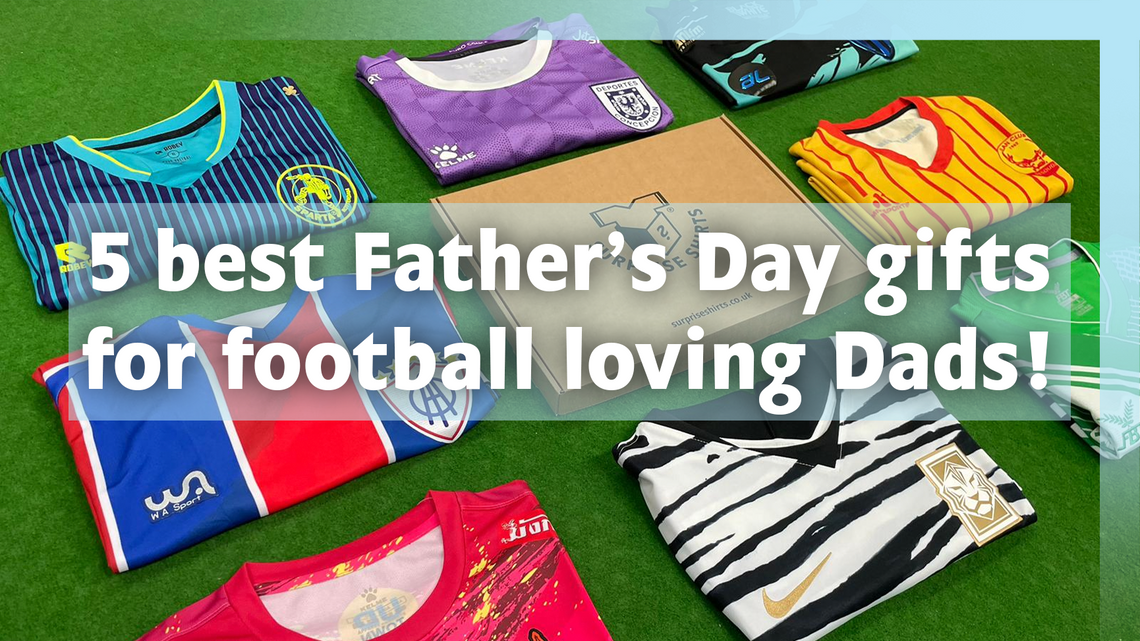 5 Father's Day Gifts for Football Fan Dads!
Father's Day is just around the corner, so make sure you've got a present sorted...
Keep reading to find out 5 unique Father's Day gift ideas for the football fan in your life. Your dad will love them!
5) Subbuteo Team Edition & Subbuteo Player Set - £46
The name may not mean much to you youngsters. But before FIFA, there was Subbuteo. If you haven't heard of it, we guarantee your dad has. This finger flicking table-top game was your dad's version of FIFA Ultimate Team. 
Indulge in his nostalgia as he waxes lyrical about the game's simplistic beauty. Once he's taught you the rules, you'll be pinging miniature plastic balls into the top corner with him until the small hours.
4) The Pitch Candle - £19 
Lavender? Nah. Vanilla? Too sweet. A freshly cut football pitch on a sweltering Summer's afternoon? That's the stuff.
Scented candles might not feature on many Father's Day wish lists, but buy your old man the scent of his childhood and he'll be cursing himself for not knowing this existed. 
3) Adidas Gazelle - £85 
As synonymous with the terraces as Bovril and bad behaviour. Head to any football stadium across the country, look down at the ground, and you'll see waves of Adidas Gazelles treading gently in either direction.  
The ultimate football trainer. Grab him a pair and watch as he'll be wearing them religiously to the football, the pub, the shops… pretty much everywhere really. 
2) Lacoste Oversized Tote Bag - £80 
How many dads on family outings have you seen weighed down by lopsided backpacks and bags for life filled to the brim? 
Well no more we say. It's the Summer of style. Kit your dad out with this suave zip-up tote bag and watch him strut his stuff. What's it got to do with football?  Not a lot. But he won't care. 
You didn't think we'd forget, did you? It had to be number one. Customise your sizing, shirt fit, sleeve length, and club preferences to his preference and gift your dad the best mystery football shirt his veterans' 5-a-side league has ever seen. 
Keep the suspense going right to the last as he tears open his present and falls  in love with a football shirt & team he probably can't pronounce. From Anguilla to Zimbabwe and everywhere in between. A Surprise Shirts mystery box is the dream gift for a football football and of course, the perfect Father's Day present. We even offer gift wrapping!
Thanks for reading & Happy Father's Day to all of the Dads & Grandads out there!
Written by Zac Welshman
---