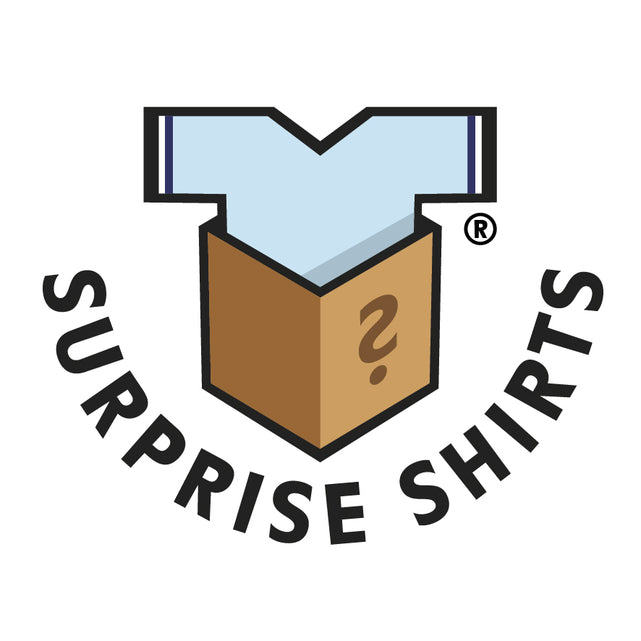 Delivery Update as at 3.30pm - Wednesday 7th December
As a family business we pride ourselves on personable, honest contact with our customers and so we want to provide you with an update with regard to deliveries at the time of writing, in light of the disruption caused by Royal Mail.
All deliveries upto 7pm UK time yesterday (Tuesday 6th December) have been dispatched and are in the Royal Mail network.
Many of you who ordered on or around the Black Friday weekend are seeing no movement in your tracking, with a note that Royal Mail are yet to receive your parcel. 
We believe that this is an untruth on the part of Royal Mail. This annoys us as it makes us look like that we have not dispatched the orders. We have and the sad reality is that these Surprise Shirt boxes are still sat in the Royal Mail distribution network, un-scanned. This failure is on them and them alone.
Given the high level of disruption, it is also clear that Royal Mail are not working through deliveries in a chronological manner. We are seeing some customers receive their shirts who ordered within the last 3-4 days, whilst those that ordered earlier over the Black Friday weekend are unfairly still waiting.
We can confirm that our decision to upgrade all deliveries to our premium delivery option (24HR tracked) is to remain in place. This has been the case with all deliveries shipped in the last 48 hrs but clearly does not help those who still have deliveries stuck in the delivery network, for which we are very sorry.
Positively, we are starting to see some customers receive orders that were on or around 25-28 November and so we are hoping that the situation is improving.
We cannot and will not let Royal Mail impact negatively on our business, we have customers ordering gifts for birthdays and Christmas presents and it breaks our heart that there is such a delay and concern about the whereabouts of deliveries. Customers have spent hard earned money with us and deserve better than this.
As stated on Tuesday we are working on moving to a new delivery solution in the next few days. There are more strikes planned and we cannot afford the risk of the situation getting worse rather than better. We will update you on this as soon as possible.
The most important thing we ask of you is that if you are wanting to order a Surprise Shirt for Christmas please do it now - this gives us the best possible chance of ensuring that you receive your order before Christmas.
As ever, we thank you for your amazing support.
The Surprise Shirts Team
Louis, Rob, Kellie and Uncle Martyn
---