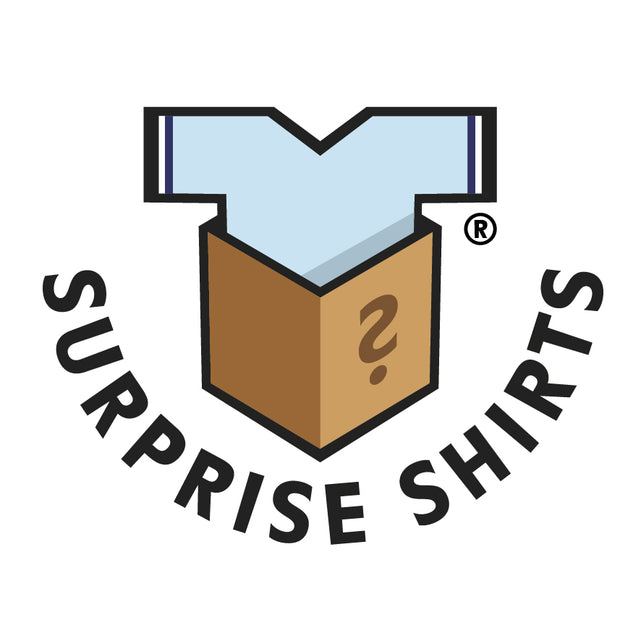 Delivery Update - Royal Mail strikes
We pride ourselves on customer service and are very proud of our reviews rating and the positive feedback we receive from customers. 
We are all absolutely gutted that the current Royal Mail strikes are having such a disruptive impact on our deliveries. We have received numerous correspondence from customers asking for an update on the expected arrival of their Surprise Shirts.
As we post this blog, we can confirm that we are up to date with all deliveries up to late Saturday evening. All being well we will catch up tomorrow or at worst Wednesday. However many customers are noting that there is no update on their tracking references. Please do not think that this is because that your Surprise Shirts have not been dispatched, they have.
Royal Mail scan the individual parcels when they arrive at the main distribution hub, in normal times this is typically the early hours of the morning the day after collection. However at the moment the parcels are sitting in the distribution depot un scanned, many of them for over a week. Royal Mail aren't scanning the parcels as they don't want customers to know the length of time without movement in the system. This annoys us as this makes it look like we haven't dispatched the goods and are being dishonest with our customers. This is solely the action of Royal Mail management and the Trade Unions who are failing their customers. At this rate, we question what business they'll have to come back to when the strikes end?
We will not let our customers suffer so with immediate effect all deliveries will be upgraded to a 24HR tracked service at no extra cost to our customers. We will keep this under review but if we do not see positive progress in the next couple of days we will move way from Royal Mail to other courier services.
You can help us by placing your Christmas orders as soon as possible. We will announce our Christmas cut-off as soon as possible. In all likelihood this will have to be much sooner than we'd ever envisaged or hoped.
It goes without saying you can get in touch, either on the phone on 01507 304510 or via email enquires@surpriseshirts.co.uk if you wish to discuss individual concerns.
We are a family business and we care passionately about providing you with the best possible Surprise Shirts and customer service. We couldn't do this without you and we thank you from the bottom of our hearts. Please bear with us.
Louis, Rob, Kellie and Uncle Martyn
---