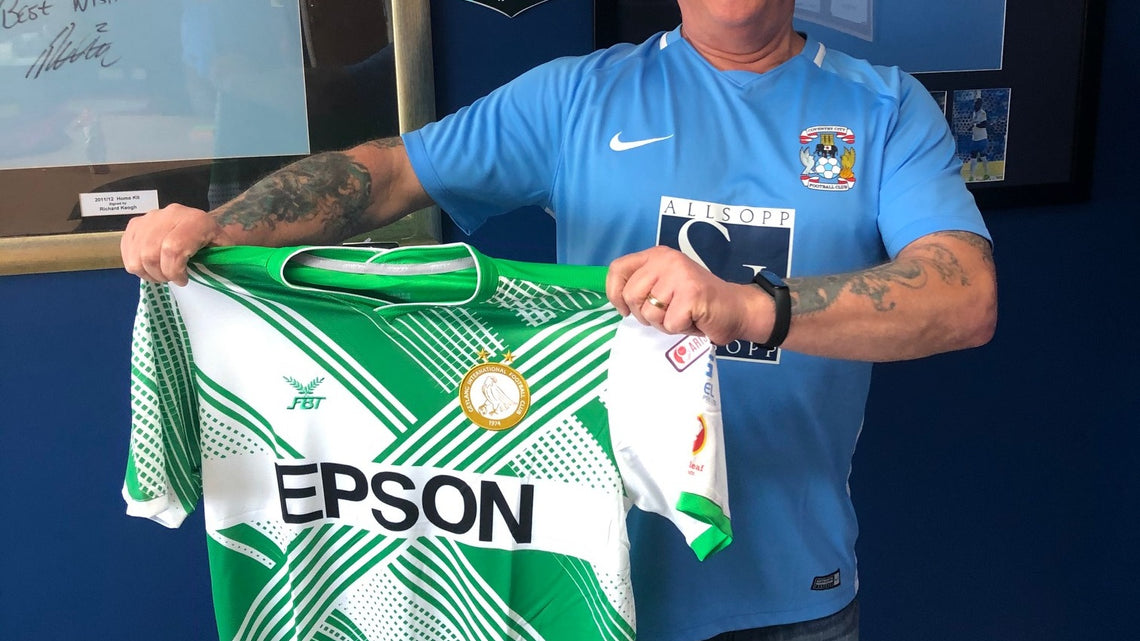 Martyn's Top Three Football Shirts!
One of the things that has become really evident to us since we set up Surprise Shirts is how different our tastes are when it comes to shirts.
We thought it might be of interest to write a series of blog posts to show you our particular favourites of the shirts we've had/got in stock.
First up is Head of Operations, Uncle Martyn!
3. In third place is the Kano Pillars 2020/2021 Away Shirt.
The Pillars from the Nigerian city of Kano are currently wearing this wacky, head turner. It's a typically crazy African design with a lovely cool thin material (obviously designed for the climate). A real conversation starter!
2. In second place is the Chievo Verona 2018/2019 Away Long Sleeved shirt.
Classic Italian style as ever (the shirt is made by Givova). A simple but effective look, the long sleeved version is perfect for the North European climate. Do the Italians ever design a bad shirt?
1. And in first place is a belter from Northern Thailand, one of Martyn's favourite countries. This striking orange home shirt from the 2020 season is beautifully made and is a really unique shirt from a team that many won't have heard of before. We've got this shirt in orange, lime green, purple & black - they all look amazing. Certainly on the bucket list to visit - we give you Udon Thani FC (careful how you pronounce it!)
---