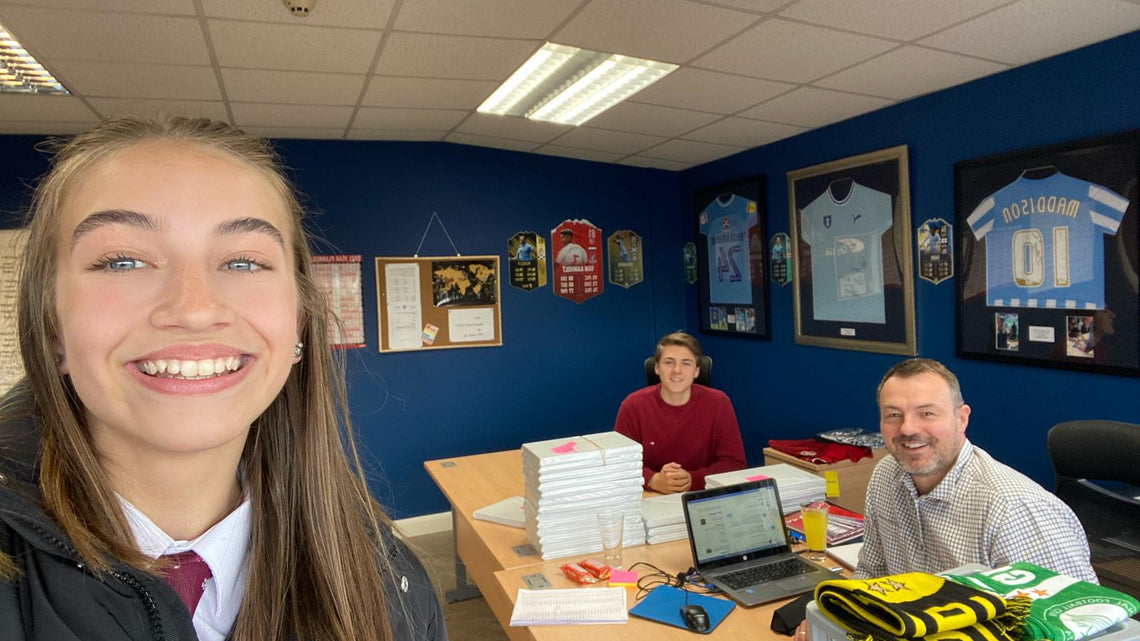 Rob's Top Three Surprise Shirts
I always loved football shirts before we started Surprise Shirts but I've definitely got Louis' passion for shirts now. It's almost impossible to narrow down to a top three, we've seen so many amazing shirts over the last 9 months but here goes!
3. In third place is the Geylang International 2021 Home Shirt
We've got a real affinity with Geylang, they are wonderful people and we always look out for their results now. At the mid season break Geylang are currently having a tough season in the Singapore Premier League, with two wins from the first eleven matches, however Brazilian striker Matheus Moresche has eight goals which is impressive. 
The Geylang shirt is the first time I've come across the manufacturer FBT. The Football Thai Factory Sporting Goods Co Ltd or FBT shirt clearly have attention to detail. The striking green and white striped home shirt has some lovely touches. The sponsor sits perfectly on the front of the shirt and the sleeve sponsors blend in well. I particularly like the fact that the shirt has the club's hashtag #upwherewebelong stitched into the shirt as well.
2. In second place is the FC Twente 2019/2020 Away Shirt.
The Dutch club have their own kit brand, Kick's 21 which is named after club legend Kick van der Vall who wore the number 21 shirt. This shirt is all about the colour for me. It's quite rare to see cyan football shirts but I think it works perfectly here. Classicly simple but really stylish and attractive.
Twente are the club that Steve McClaren managed after leaving England. He quickly became a hero in the city of Enschede, taking Twente to the Dutch Eredivisie title for the first time in 2010.
1. In first place is one of the shirts that everyone who receives it seems to love. It's the Racing Club away shirt from the 2019/2020 season.
La Academia are one of Argentina's big five clubs. This stylish away shirt was worn in the 2019/20 season, with the shirt celebrating the 100 year anniversary of the team's Heptacampeanato - their 7th consecutive title between 1913 and 1919. I love the fact that this is a standard fit which seems quite unusual for Kappa who do like a tighter fit normally. The blue and black stripes combine really well and the diamond fade pattern at the bottom of the shirt works really well. It's a banger without a doubt.
I do hope you like my choices, let us know what you think!
---