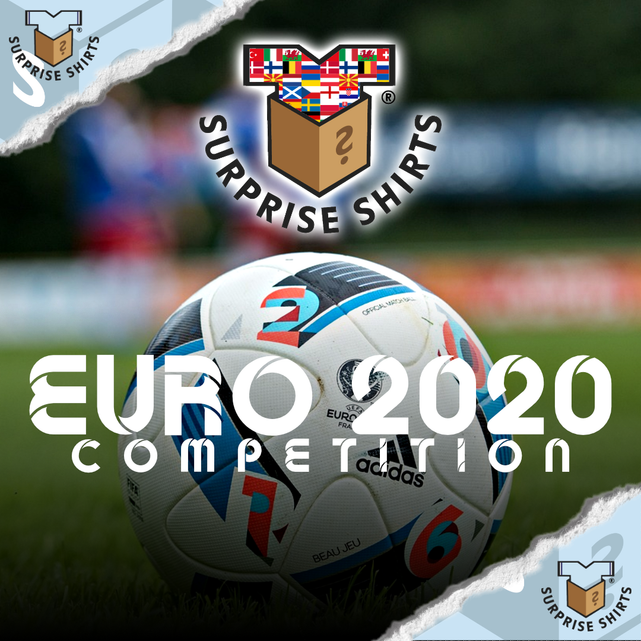 Surprise Shirts' Euro 2020 Competition!
We are very excited to announce we've teamed up with Football Predictions who will be running a Surprise Shirts Euro 2020 fixture prediction league for the entirety of the Euros.
The winner of the league will win a three month Surprise Shirts subscription, with a free mystery Surprise Shirt box available for second and third places (one of which has been kindly donated by Nick at Football Predictions!)
Entry is completely FREE of charge.
To sign up simply log onto football-prediction.co.uk and register your details (you will be asked to verify your account - you may need to check your spam account as sometimes the verification email gets caught by the filters).
Once registered you can start to predict the scores of the matches. You can change your prediction as many times as you like up until the matchday kick-off. 
It's 5 points for the correct score, 3 points for correct score difference (so if the game finishes 3 - 2 and you predict 2 - 1 you get 3 points) and 2 points for correct winner.
On top of the main prizes we will be offering spot prizes throughout the tournament and will be blogging about the league throughout the month.
The first match on the 11th June between Italy & Turkey in Rome is closing in on us fast and so don't delay, sign up today.  
From us all here at Surprise Shirts - good luck in trying to beat our predictions!
Louis, Rob, Kellie, Grace, Martyn & Mike
---