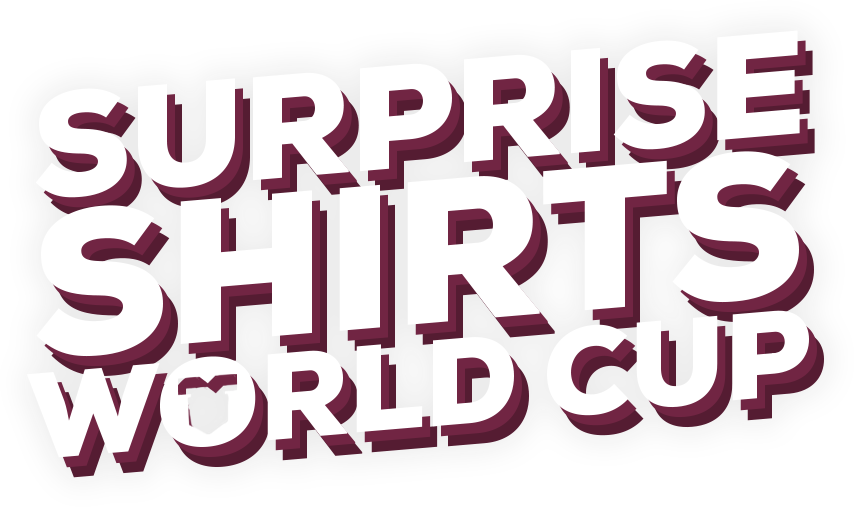 The Surprise Shirts World Cup!

It's time for our biggest EVER promotion. 🏆🌍
32 days. 32 teams. 64 shirts. 1 World Cup.
We've got EVERY SINGLE SHIRT that will be on show at the World Cup! That's right... all 64 shirts. 😮🗺️🏆
Every day for the next 32 days (finishing on the day of the World Cup final) we'll have a different country's home & away shirt up for grabs. Shirts to be won every day from the 17th of Nov, to the 19th Dec. 👀
One of the two shirts will be available via either a social media giveaway or in a Surprise Shirt box sold that day. Each competition will be announced at 8AM each day on all of our social media pages. 👕✅
Every day, one of our Surprise Shirts monthly subscribers will receive the other shirt - so it's the perfect time to sign up & take advantage! 🔥
There's no better way to get stuck into the World Cup. Don't miss out, make sure to follow ALL our social media accounts & win yourself one of 64 World Cup shirts! ⚽❤️
It all starts tomorrow at 8AM GMT...
Make sure you're following all of our social media pages!
---